This text briefly introduces visitors to our Software Solutions.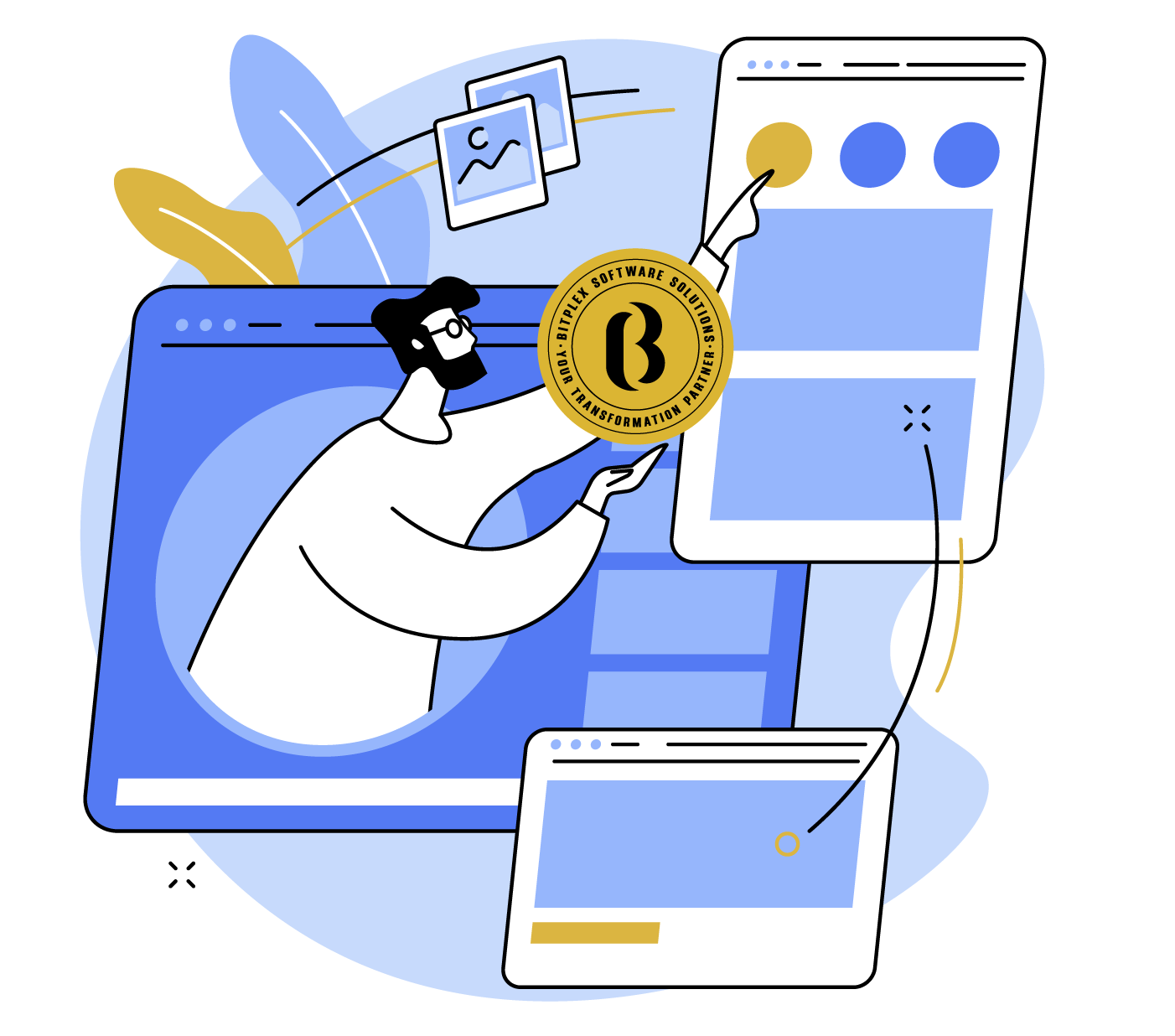 Our Services and Engagements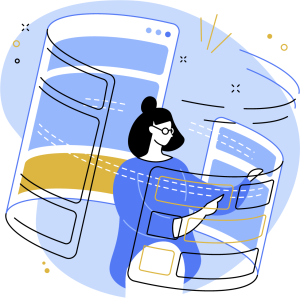 Reimagining your digital software to make your business grow and thrive.
Sick of using clunky software that's not suited to your business? Are you ready to transform your business digitally? Did the software that used to work for you not keep up with your business' growth? Is managing multiple excel spreadsheets becoming time-consuming, frustrating and giving you corrupted data? Or is your team stuck doing data entry when they could be spending their time in other parts of your business?
Transform your business with our custom made software solutions, making digital solutions and integrations that fit your operations perfectly.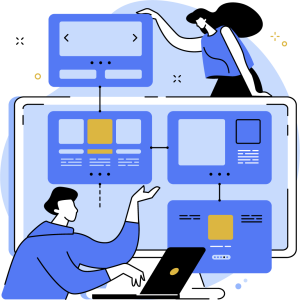 Developing custom created software to meet your specific business needs.
Get software that follows your business rules instead of working around inflexible pre-made software. Our custom software solutions are made to fit your needs and no one else's. Say goodbye to generic project management software and one-size-fits-all software, and discover the ease and increase in productivity that comes with a custom built software solution.
Our solutions integrate mobile and tablet applications and work on desktop and cloud-based systems. We can even enhance your current software if you've already built something that's not quite doing the job.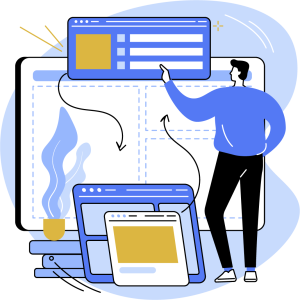 Designing tailor-made software that takes over repetitive manual tasks.
Take the tasks you do repetitively and automate them with software designed to make your work more streamlined and productive. For example, if you're juggling multiple excel spreadsheets, or your team is spending hours of their day inputting and transferring data, we can build software to do it for you.
Imagine what your team could do with the hours saved by automated software. Redeploy your team and get your time back to work on your business rather than being trapped in day-to-day tasks.
Creating scalable ways for your business to grow with software that grows with you.
As software building specialists with years of experience, we know it's important to future-proof your software systems. We build software systems to make your work easier and help you grow, so we ensure your software is designed to grow with you. Everything we create is built to scale up as you grow and is developed to allow for future technology changes.
Rather than cheaper, offshore solutions that often only provide short-term improvement, our software solutions are long-term, business-growing solutions. Building software with a strong foundation and strategic vision that follows your business' rules doesn't just grow with you; it helps facilitate growth and enables you to reach new heights of success. This requires the expertise, experience and quality commitment that only comes with a local team like us that is committed to your success.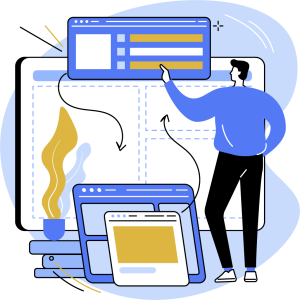 Developing custom created software to meet your specific business needs.
Imagine having a report that automatically collects your data, understands your business rules and shows you only what you want to see. Imagine how much easier real-time, easily accessible data would make fast decision-making while highlighting the exceptions to your business and the areas that need attention.
Our Bitplex software solutions can do that and more, helping you rise above the ocean of data in your business to see the big picture. Our software can be designed to offer you real-time data with working dashboards to see precisely what you need at a glance. Don't spend any more time working on reporting and data collection. Instead, spend it where it counts, working on your business and taking it to the next level.
You can customise what data you see, how you see it, and the notifications you want to receive. You can filter out what's unnecessary, helping you see actionable data to make faster decisions and improve your business results.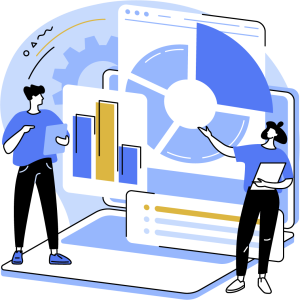 Everything we do is about delivering value and reducing the cost of doing business.
Are you looking for ways to be more productive and create more value in your business? Customised software can improve productivity, reduce repetitive manual tasks, and give you more control over your business operations. Join our clients who rave about the cost savings custom software can bring, giving them value for money and a great return on their investment.
Want to know what custom software can do for you? Enquire today, and one of our specialist software developers can assess your business practices and available software options. They'll then be able to give you an estimate of the ROI you can expect when you combine three or four working steps into one with custom software.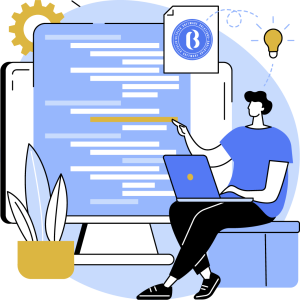 Got an idea and want to know if it'll work? We can prove your idea without a full product build.
What is it?
Proof of concept is where you get an experienced software developer to plan and work on your project to see whether it will work. This step will help you see if your idea is feasible and whether it is a financially viable venture.
Who's it for?
Proof of concept is the ideal place to start if your software or application idea is completely brand new and has yet to be created. You'll be able to see whether what you've imagined is possible and if it will work for you.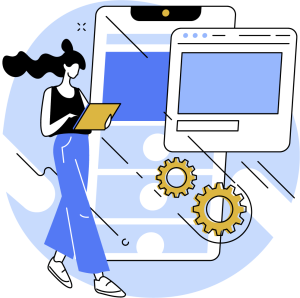 Got an idea and want to know if it'll work? We can prove your idea without a full product build.
What is it?
Consider a minimum viable product as 'draft software'. As the name suggests, we build the absolute minimum version of your software that is operational so that you can share it with your stakeholders. This lets you get feedback to see what changes you need before delving into the full product build. Who better to get feedback from than the people who will be using it?
Who's it for?
Minimum viable products are ideal for any software or application designed for public use. Before launching your software, you'll already have peace of mind about the features people will love and the areas you need to work on, all before getting too far down the development phase. A minimum viable product can save you time and money along the way, avoiding expensive rebuilds and frustration from your users when it launches.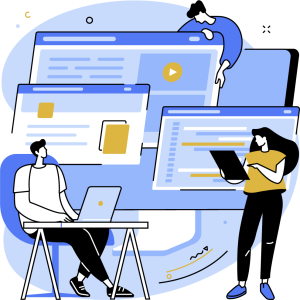 From concept to completion, we can create the ultimate digital solution for your business.
What is it?
This is the fun part – where you see your proof of concept or minimum viable product transform into your perfect, customised software solution. We work collaboratively with you and often build, test and deliver our progress in stages, ensuring that it continues to align with your business needs and overall budget. Our custom software building process has been tried and tested to make sure you and your users love the final result.
Who's it for?
A full product build is for anyone ready to pull the trigger on building their very own custom software to take their business to the next level. Once you know your software will work with a proof of concept and have tested it with a minimum viable product, you'll be ready to launch into full development mode. 
Our Bitplex team will support you every step of the way through development, working collaboratively with you from design right through to completion. We'll even help train your team on using your custom software and be here to help with ongoing support as you implement it in your business.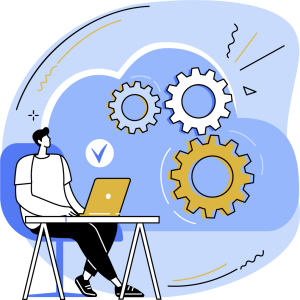 Already started and not happy with your progress? We can be your software development lifeline.
What is it?
A project rescue is where we take over a project mid-development that has stalled or is not working for whatever reason. When software development stalls, it costs you precious time and money and brings with it added stress and frustration (to what some people can find an already confusing and overwhelming process). That's when you need reliable, trustworthy software development experts like us who can help get your project back on track.
Who's it for?
If you've started a software project and aren't happy with its progress, our project rescue is here to help. We can take your negative experience and turn it into a success story with our commitment to customer care and software success. You'll work with an honest Australian team that delivers on their promises and are expert problem solvers. We will walk through the entire process with you, from rescue options to full development and final completion, sticking around to ensure you are happy and that your product works perfectly.
Software Support Services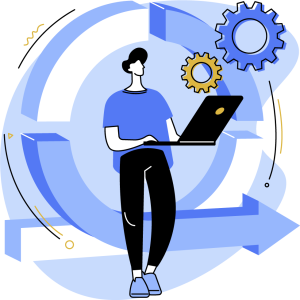 We provide ongoing tech support for completed projects to keep them running smoothly.
What is it?
The Bitplex team are the experienced software specialists you can have on speed dial as your software support gurus. We make sure your software stays up to date and troubleshoot when there are unexpected updates or breakages, getting you back up and running as quickly as possible.
Who's it for?
Our software support services are ideal for any business that relies on its software and needs support to keep it running. Think of us as mechanics, but instead of taking care of your vehicles, we take care of your software. Having an expert team on hand means that you can focus on your business and have peace of mind leaving your software to us.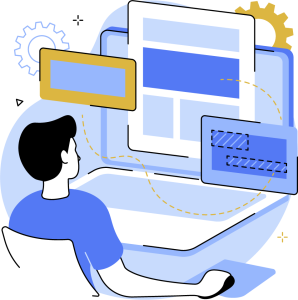 We can help you design your perfect solution if you are unsure what you need.
What is it?
Project design is an extra step that you can add at the beginning of your software development journey to determine whether custom built software is the solution you need. It involves a mixture of business analysis and software design to help you discover what you need to help your business grow.
During a project design, we will walk you through the process of discovery, design, architecture and costing. You'll get a scope of works document that you can send out to software companies for quotes, along with a quote from our team to continue our work through the full development journey with us. 
Who's it for?
If you don't use digital software for your business or if you need help figuring out what it can do for you, this is a great place to start. Rather than coming up with the software ideas yourself, you'll have access to the creative and experienced minds of our top software designers, who can help you discover the perfect digital solutions for your business. The project design process will give you peace of mind about whether you are engaging in the right type of software development for your business, and it will give you a clear picture of what return on investment to expect.